Ausgewählte Modelle und Projekte
Model 2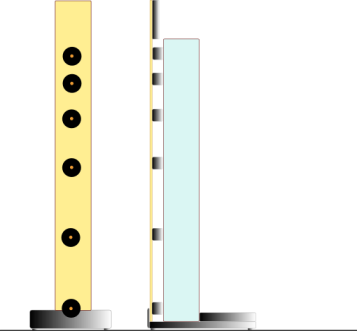 Konzept
Messungen im neuen Hörraum

Projek
t
Exposés
Virtueller Biegewellen Lautsprecher
Schwingungen an Lautsprechergehäusen
Dipol- und Kardioid Tieftonsysteme
Dipol 8
Konzept
Impressionen
Technik und Gechichte
Meilensteine der Biegewellen Schallwandler
Wahrnehmbarkeit von Laufzeitverzerrungen
Flächenstrahler und Biegewellen Lautsprecher





__________________________


Articles in English


Models
Dipol 8 Design Philosophy
History and Technical Background
Conventional Planars vs. Bending Wave Loudspeakers
Signposts of Sound
Posting: What is important ?
Links
Räumliche Wiedergabe in der Stereophonie und Phantomschallquellen
Lokalisation und Lateralisation (bei stereophoner Wiedergabe), PDF
Praktische Daten zur Stereo-Lokalisation, PDF
"A New Approach to the Assessment of Stereophonic Sound System Performance", PDF
Visualisierung der Interferenzeffekte phasenkorrelierter Stereolautsprecher (ohne Raumeinflüsse), Java Applet
Lautsprecherwiedergabe allgemein


"The Loudspeaker as musical Instrument", PDF



Dipol Lautsprecher


linkwitzlab.com
dipolplus.de
musicanddesign.com
dipole vs monopole bass
Weblogs
seanolive.blogspot.com
sound-unboxed.blogspot.com
Plagiate/Plagiarism


Websites, welche unautorisiert umfangreicheres Text- oder Bildmaterial
von dipol-audio.de übernommen haben, ohne dies durch Links
oder Zitate kenntlich zu machen.

Websites substantially publishing texts or pictures copied from dipol-audio.de without citing or providing links to the original material.
Plagiate/Plagiarism